Rolltop Rucksack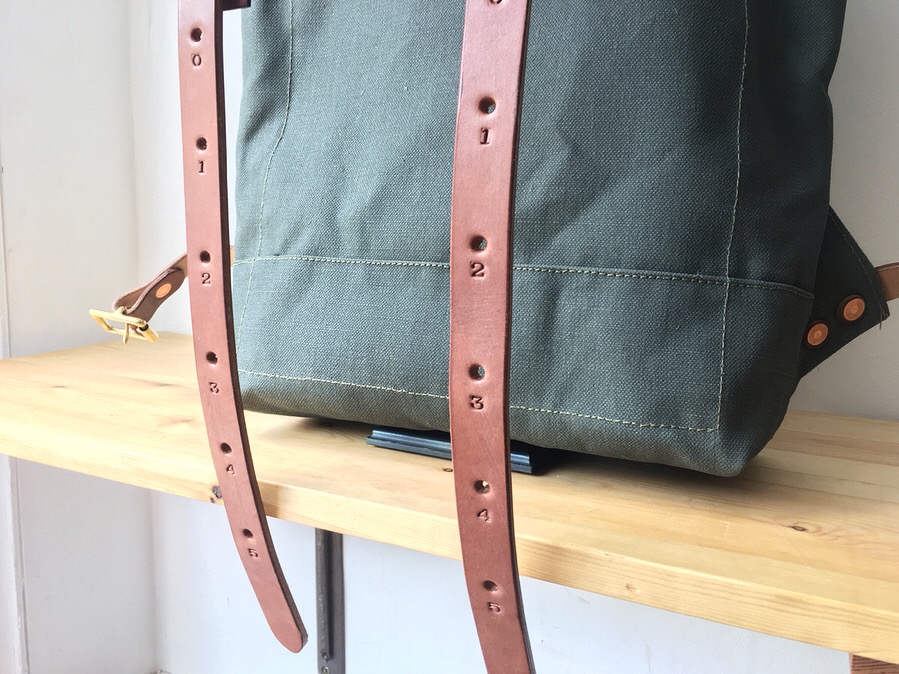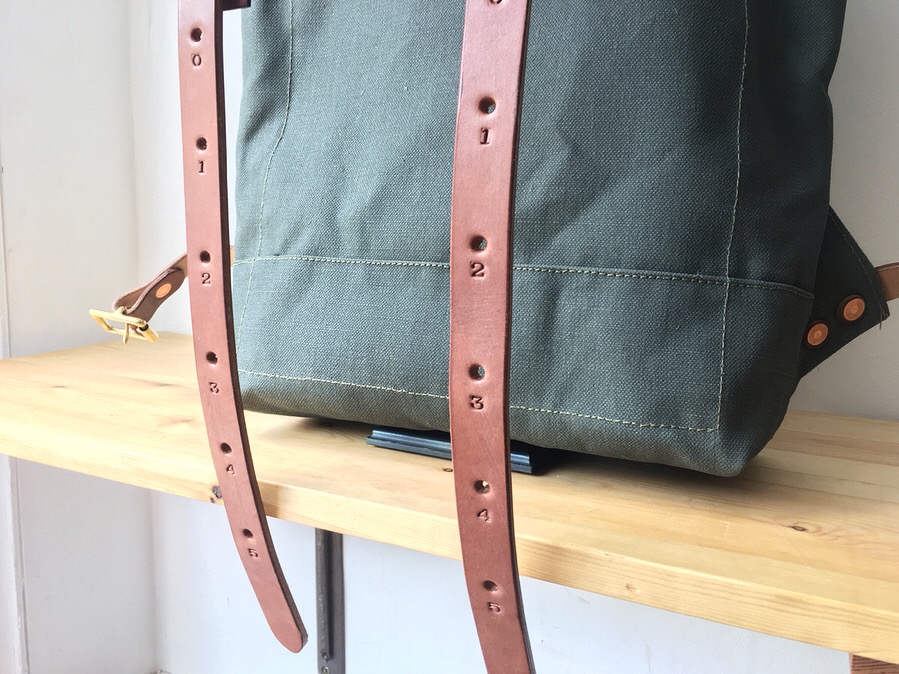 Rolltop Rucksack
The Rolltop Rucksack has been created to harness functionality and traditional craftsmanship. Inspiration has been taken from Swiss military bags because of their durability and innovative design features. Crafted from a single piece of canvas with an additional second layer on the base for extra structure and durability, the design features a large external quick access pocket and vast main compartment secured by being rolled down and fastened with a solid brass military buckle. We have added an interior pocket for day to day functionality and a solid brass dee-ring situated in the external pocket to attach your keys to. The straps and leather components are cut from the highest grade of English oak bark tanned bridle leather and secured to the bag using solid copper saddle rivets. Each piece of leather is hand cut using a saddlers plough gage, hand marked and punched, edges bevelled to remove the sharp edge and burnished and sealed using a homemade beeswax recipe. The strap placket on the rear is backed internally with leather and saddle stitched by hand much like the swiss military rucksacks, to ensure a durable and long lasting product.
The leather we use is full grain meaning scars, stretch marks and blemishes are uncorrected and present giving a characterful and natural finish. Because of this, no two items are ever the same, each unique and completely one of a kind.
Available in our three standard 24oz cotton colour options Natural Loomstate/Natural Tan leather, Moss Green/ Dark Brown leather and Black/Black leather. And in our two standard 20oz flax colour options Natural Loomstate/ Dark Brown leather and Coated Olive Drab/ Dark Brown leather. Other variations are available on special request.
• English oak bark pit tanned bridle leather
• 24oz loomstate cotton canvas/ 24oz dry proofed coloured cotton canvas/ 20oz natural flax canvas / 20oz coated Olive Drab flax canvas
• Hand set solid copper saddle rivets
• Solid brass hardware sand cast in Walsall
• Interior dee-ring to attach your keys to
• Interior pocket and large external pocket
• Cotton herringbone binding on all the seams
• Hand numbered shoulder straps
• Completely hand constructed in our London E2 workshop
Measurements Open: 27"X17"X5"
Measurements Closed: 20"X17"X5"
Bags are made to order and require a three to four week production time. Each dispatched in a dust bag with a repair swatch.